Today
May 2012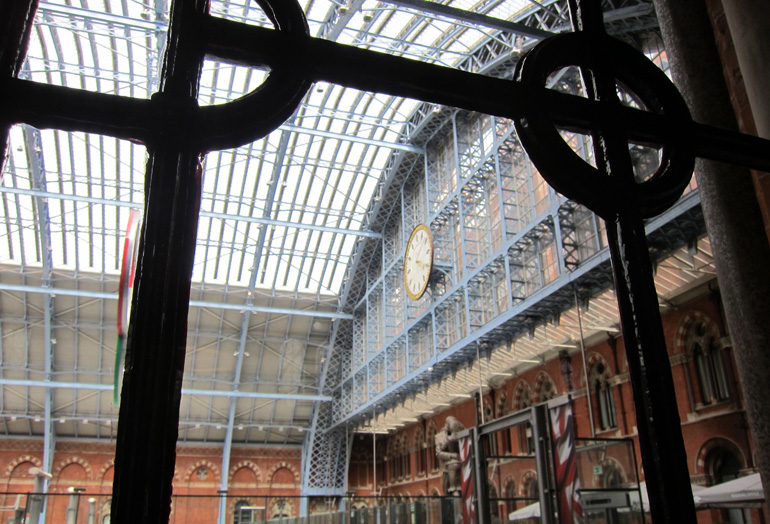 1. Four out of five Vermeers were missing from the Old Master Galleries! Stunned, I came home and watched Weekend and Runaway Jury.
2. The weather could pass for mid- to late-March. Staying in! Happily, there's Charles Rosen's collection of essays, Freedom and the Arts, to keep things lively.
3. Meditating on ego depletion: for an archaic torso of Apollo, it's not a problem (no head).
***
4-6. A fantastically nice weekend; the only thing wrong with it was that Kathleen was away. I finally saw Damsels in Distress. I played with Will. I grew a new lobe of brain at the Museum when Marc LeBlanc walked me through the Dawn of Egypt show.
***
7. Reading Henry James is perhaps not the best way to avoid those pre-travel jitters.
8. Better to learn about The Innovator's Dilemma now than never.
9. Is this sentence, which is designed to clear up my confusion about two too-similar words, correct? De mooi vrouw is moe.
10. Lunch and shopping with Ray Soleil. Dinner with Ms NOLA. What packing?
***
11-19. Off to Amsterdam and London! (20: beautiful day of homecoming.)
***
21. Thank heaven for yesterday's beautiful weather. Coming home to today's wet dreariness would have been insupportable. Definitely, a day for going to the movies.
22. Happy housekeeping: straightening up a closet while watching Season Five of Lewis.
23. Thinking of Joseph O'Neill's The Breezes.
24. How do governments pay for things? How ought they? When is the sun going to come out? Not while it's thundering, I suppose.
***
25-28. A lovely long weekend. (Really? The weather was awful, and all we did was reorganize closets.)
***
29. A round of errands nearly finished me off. Almost impossible to get anything done in the afternoon.
30. Wednesday already! Lunch with a friend: standing on the corner outside a restaurant closed for renovations, enjoying soft-shelled crabs somewhere else.
31. A show and dinner: David Auburn's The Columnist.