Today
May 2012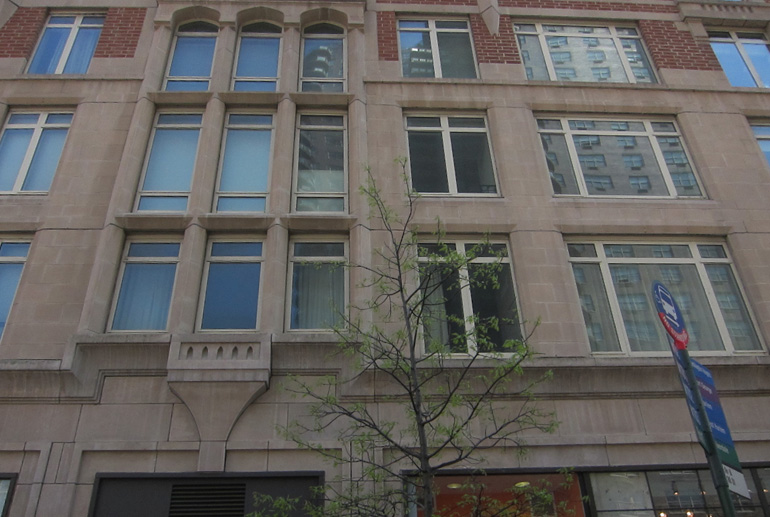 1. No fooling. Too many magazines to catch up with. On Mad Men: life before chemotherapy.
***
2. A comprehensive report in the Times, one hopes, on the death of Trayvon Martin. Bill Keller dislikes hate-crime legislation: hear, hear!
3. Having gotten a lot of paperwork out of the way yesterday, I'm free to fun out for lunch. Then: a lot of longreads for this month's Beachcombing entry, which I've yet to set up.
4. What kind of a day lies ahead? Will I check out a new table at Restoration Hardware? Will I have a glass of wine after work in Brooklyn? And if I do, when O when will I get through the feeds? (No drink in Brooklyn.)
5. Seriously off-schedule, but I did get a haircut and am spruce for the holiday weekend. For dinner, a fried-chicken surprise. (And here I thought that the deep-fat fryer was clean.)
***
6 - 9. A holiday weekend! Which means even more running around the house than usual. A lovely dinner on Sunday afternoon, with Will and his mother relaxing away from the table. I have rarely been as happy.
***
10. Up early! A sadly notable event.
11. The new computer configuration (3 screens on an All-in-One) is overwhelming, but we are not overwhelmed.
12. Getting the hang of where everything is. After much to-ing and fro-ing, it was decided to buy a simple enclosure case, and not a tubby dock, for the retiring computer's hard drive, which I'm holding on to, just in case. What happened, by the way, to the lovely spring weather?
13. Now that the spring weather has returned, I'm too pooped to enjoy it. A day spent resolutely at home, running about five hours behind schedule — but still "running." Daily read: Love, Fiercely, Jean Zimmerman's book about the people in this picture.
***
14-15. A quiet weekend, but not so quiet that Kathleen and I didn't go to the movies (to see The Artist). We did manage to miss Mad Men.
***
16. Musing on the daily read, which came to an end over the weekend. Also feeling unseasonably old. In her new book, Beastly Things, Donna Leon slyly quotes Diana Vreeland and Flannery O'Connor without attribution. That's part of why I stayed up unseasonably late last night reading it.
17. A beautiful day for a funeral. Alas, a Catholic funeral. That made it very difficult to feel part of the community. My feelings about the resurrection of the body are fairly indistinguishable from a vegetarian's about pork chops.
18. Reading about the Pulitzer Prize fracas in fiction induced me to pull down Edith Pearlman's collection of stories and have another look. Pearlman wasn't on the short list, but Anne Patchett (whom I've never read) says in an Op-Ed piece that she ought to have been. No snap judgments!
19. Kathleen's birthday. I hope, by dinnertime, to put myself back together. Right now, I'm feeling like a character in one of Edith Pearlman's stories that I haven't read.
***
20-22. Parties. Kathleen's birthday celebrated along with that of a friend who shares the date. A lively evening at a crowded table. A day of cleanup ensues, but not without snatches of reading. Finally, on Sunday, another party, across town, followed by dinner with a friend from London at Nice-Matin, where the wine list includes not one but four labels of Savennières.
***
23. Good weather would have been welcome today. Gloom is almost insupportable. After a busy weekend away from the computer, my physiology flounders in low barometric pressure.
24. At least I took the fused lamp to the hardware store for repairs yesterday. With that out of the way, I may actually enjoy today, something that was out of the question yesterday.
25. An out-and-about day. Perhaps a movie; babysitting in the evening.
26. Digesting Darling Companion; reading A Game of Hide and Seek. Carnegie tonight?
27. The Five-Year Engagement: a wonderful movie that had me crying all day.
***
28-29. Amsterdam! No, I'm not there yet, but I'm going, and the news made me a bit hyper, which in turn led to a bit of a hangover. Ask about the Banana Split at the Knickerbocker. (I defy anyone to figure that one out.)
***
30. Will somebody please tell me: Woon ik in Nieuw Amsterdam of Nieuwe Amsterdam?